Print & Legacy media is relevant and not going away. Keeping your business name in black and white without having a huge budget takes knowledge, relationships and the right content. Our crew has developed strong connections in media outlets, we understand content placement and have the know-how to get your business written about.
Magazines & Newspapers
Create Campaigns
Stale ads aren't cool! When is the last time you updated your print campaigns? Are you rushed by the deadlines that come up too often? CGC conceptualizes fresh campaigns, designs and places your message where it can be monitored for maximum results!
Press Releases
With changing media outlets, new local contacts and updated resource sites, our rock star crew is always on the hunt to get YOUR STORY told to our local writers and bloggers.
Co-Op Relations
Old School – Revisited Relationships
Remember the days of co-op dollars? We know how to massage those relationships to grow your piggy bank! CGC locates ways to work with your vendors to bring benefit to both sides. We believe in old school relationships where there's always a "win win".
Marketing Materials
We understand the five senses are important in marketing!
Touching a satin business card, seeing the business name on a pen that writes the way you want or the catch-phrase that is on repeat in your brain – CGC knows what you need to get noticed.
Office
Letterhead / Envelope / Sales Packets / Direct Mail Campaign
SWAG
Everyone should have swag – people love it. Getting the right products in the right hands is handled by our crew!
Business Necessities
Are you memorable to your customers?
Callan Group Communications will be sure you are memorable to everyone! With a west coast casual approach, we go back to basics! Dropping off business cards at hair salons, passing out rewards cards in hotels – whatever it takes to create a buzz for your business – we are always working!
Our team has a wide lens for all things possible for your business. By remembering that even the smallest detail matters, CGC creates unique business cards, rack sleeves, etc. and knows the placement for them. With our vast local relationships we will get your brand seen!
Business Cards
Creative measures are taken at CGC! We want you to stand out!
Brochure / Rackcards
Showing off your talents is a must! You're not doing it enough. Let us!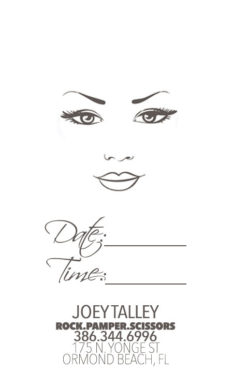 Consulting
Our consulting is utilized for political campaigns, cause-related events, short-term campaigns and even business growth.
Photography
Having photo shoots on a regular basis keeps your presence fresh. With a photographer on staff, Callan Group Communications has a competitive edge for all your visual needs.
---
CGC travels regularly gaining insight on cultural aspects of marketing in metro areas!
Some say print is dead, we assure you – it's not! Our crew is blessed to travel often, just check out our Insta page. We are constantly viewing what the print world looks like in metro areas and around the world. It's hot and never going to be prehistoric!
---