Diane Michael
Diane Michael of Callan Group Communications goes over why you should be updating your website on a regular basis and talks about some quick website tips to keep in mind. Check out this quick video to learn why clients all over the country hire Callan Group's webmasters to create amazing websites that get results.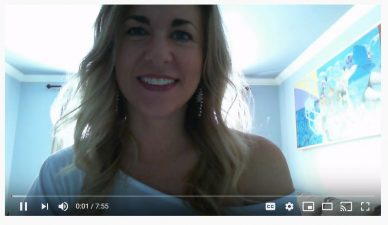 Content
Ghost Writer Updates are behind-the-scenes writing which takes place hourly at Callan Group Communication headquarters located in Ormond Beach. Our content queens have mastered the gift of writing on behalf of our clients while keeping the reader's perspective in mind. From website updates to newsletter writing, press releases or brochures – we are confident in our craft.
Monitor Analytics
We track your results so you don't have to and make recommendations based on the results!
Design
Professionally designed responsive website engineered to look and function great on mobile devices. If your website is not responsive then it needs to be. Google rates your website's mobile view-ability as a factor when considering it's quality score for page rank.
Search Engine Optimization (SEO)
What good is your website if people can't find you when searching for your product or services. SEO is the practice of researching keywords your target marketing is using and using them in the content of your website.
Contact us to learn more about what we can do for your website!