Diane Michael
With our nine year anniversary of delivering professional email newsletters approaching next month, we want to remind you of the continued importance sending regular campaigns is for your business, non-profit or association!
Newsletters are a vehicle to drive traffic to your website, social platforms and through your door. When done correctly, newsletters prove to be one of your most valuable marketing tools!
HOW OFTEN?
We recommend sending a minimum of once a month! Most of our clients send weekly because numbers don't lie! Most people have given their email address to hundreds of online stores, community event pages and are overwhelmed with the amount of emails they have coming through. We are seeing one email is being responded to for every 12 emails that are sent.
WHAT TYPE OF CONTENT?
Specials! Discounts! Video testimonials! Success stories! Short and sweet is the name of the game and visually exciting won't ever hurt! Make sure you are sending for a reason that the reader will appreciate!
BUILD YOUR LIST!
Anything that is stale is no good! We have some clients who send us new emails daily and we have others that send annually. Adding to your database on a regular basis is key to keeping communication flowing!
OUTSOURCE YOUR NEWSLETTER!
If you have spent time configuring a newsletter template you know you have way better things to do! We offer affordable options for any budget (starting at $100/month) we build your newsletter, manage your database and keep your information on track and timely!
VIEW SOME OF OUR PRE-WRITTEN NEWSLETTERS
This is our most popular product. Clients write the content, provide the images and send us the contacts. We construct the layout – content/image ratio, manage the database and send timely newsletters using our client's choice of email service providers.

SEE OUR SKILLS WITH GHOST-WRITTEN NEWSLETTERS
Many of our clients don't have the time to write about what's going on in their business…they're doing the work! That's where our ghost-writers come in. We write articles monthly and build out a professional newsletter that is sent to our clients for approval and then sent to their database. The client gives the green light…we do the rest!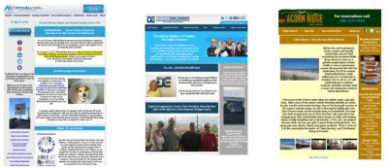 Your Time > $100
Contact us to learn more today!